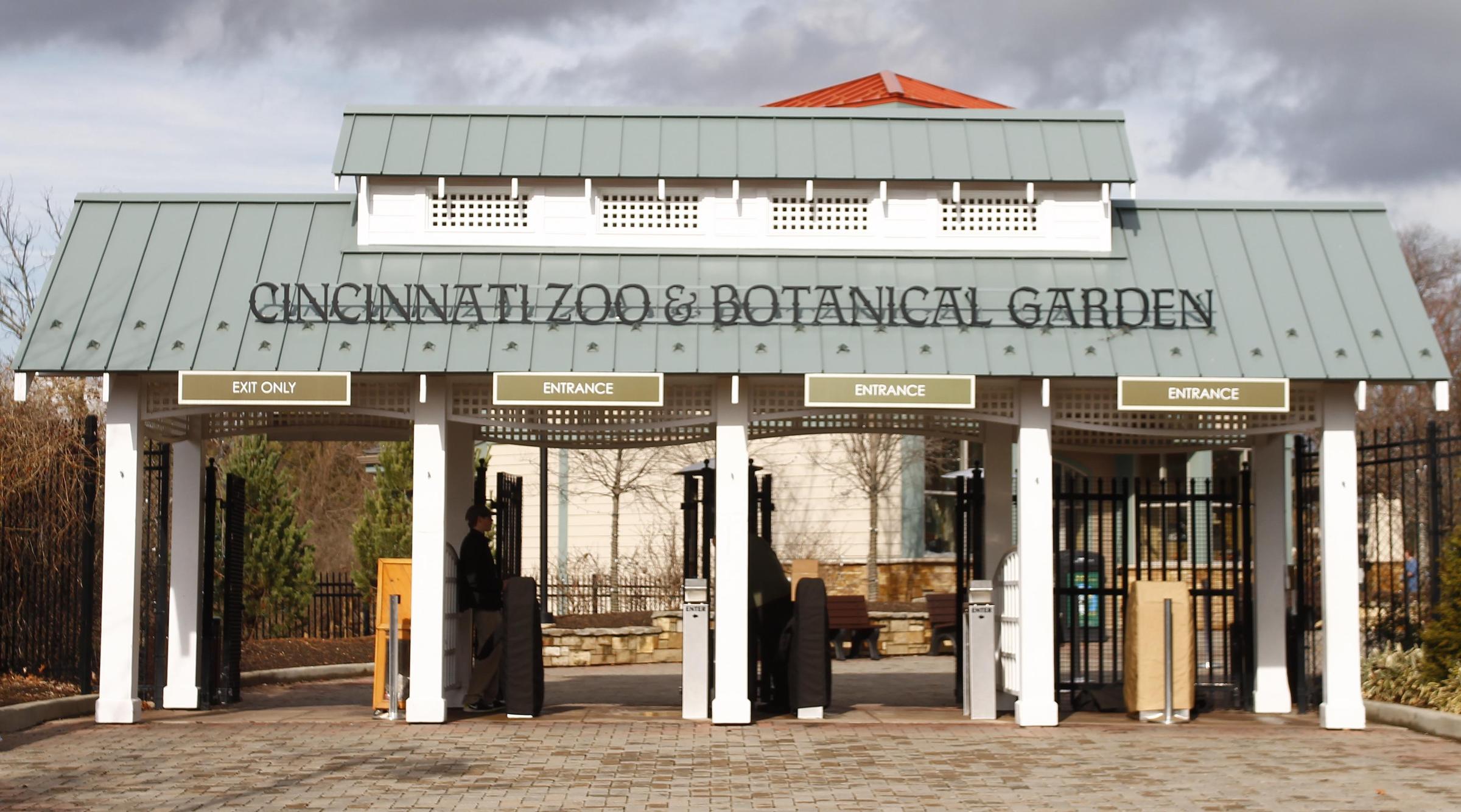 Cincinnati, Ohio is a good holiday destination for the entire family including kids. There are enough activities in the city to keep the entire family occupied and entertained. Here is a list of attractions that you must include in your trip if you are travelling with your kids.
Cincinnati Zoo & Botanical Garden
It is not just the children but the adults also who enjoy watching different species on animals and birds at one place. Animal species from around the world are housed in the second oldest zoo of America which is Cincinnati Zoo. The animals here are well trained and are very friendly, one could spend hours watching them play or feeding them. The zoo is spread over 65000 acres and you are sure to have a fun time here.
Coney Island
Coney Island amusement park is one of the most fun places in Cincinnati, especially for the kids. There are some unique rides like Tilt-a-Whirl and Wipe Out Thrill ride which should not be missed. There is a huge recirculation pool called the Sunlite Pool, an arcade and bungee jumping which are the most popular attractions here. Kids and adults find it hard to decide what ride they like best and want to visit again and again.
EnterTRAINment Junction
While a trip to Disneyland would require more time and money, EnterTRAINment Junction can be an interesting destination for some time out with family. Trains run on tracks that are two miles long, stopping and various stations for you to check out the history of railway system the U.S. There are shows kids can watch and learn more about the various eras of locomotives.
Kings Island
There is another amusement park at Kings Island and it is really big. This amusement park is more popular and is accompanied by a huge waterpark called Soak City. Amusement Today has ranked "Planet Snoopy' to be the Best Kids Area year after year since last 12 years. Apart from the amazing rides, there is pizza and ice cream which the kids love here.
Newport Aquarium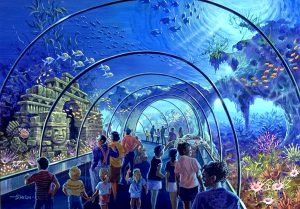 We get to see quiet aquariums everywhere with small colorful fish swimming in them. Newport Aquarium houses sharks that can be met in Shark Central. Not only that, it also has a rope bridge over an open shark tank which is completely safe but quite an adventure to cross. If you want to make friends with one of the biggest alligators, do visit Gator Alley.
Duke Energy Children's Museum at Cincinnati Museum Center
There are very few children's museums in the country and Cincinnati, Ohio has one of them. Young children often get bored by looking around and need some activity to keep them engaged. This place has sufficient activities to keep them physically engaged while learning new things all the time. This museum has two sections that are dedicated to pre-school kids so if you have a family member from that age group, Duke Energy Museum becomes a must-visit attraction in Cincinnati.
The attractions you choose to include in your trip would largely be determined by the interest of your kids and other members that join the trip. Beach waterpark, Behringer-Crawford Museum, Science museum, art, music and sports related attractions are all available in Cincinnati.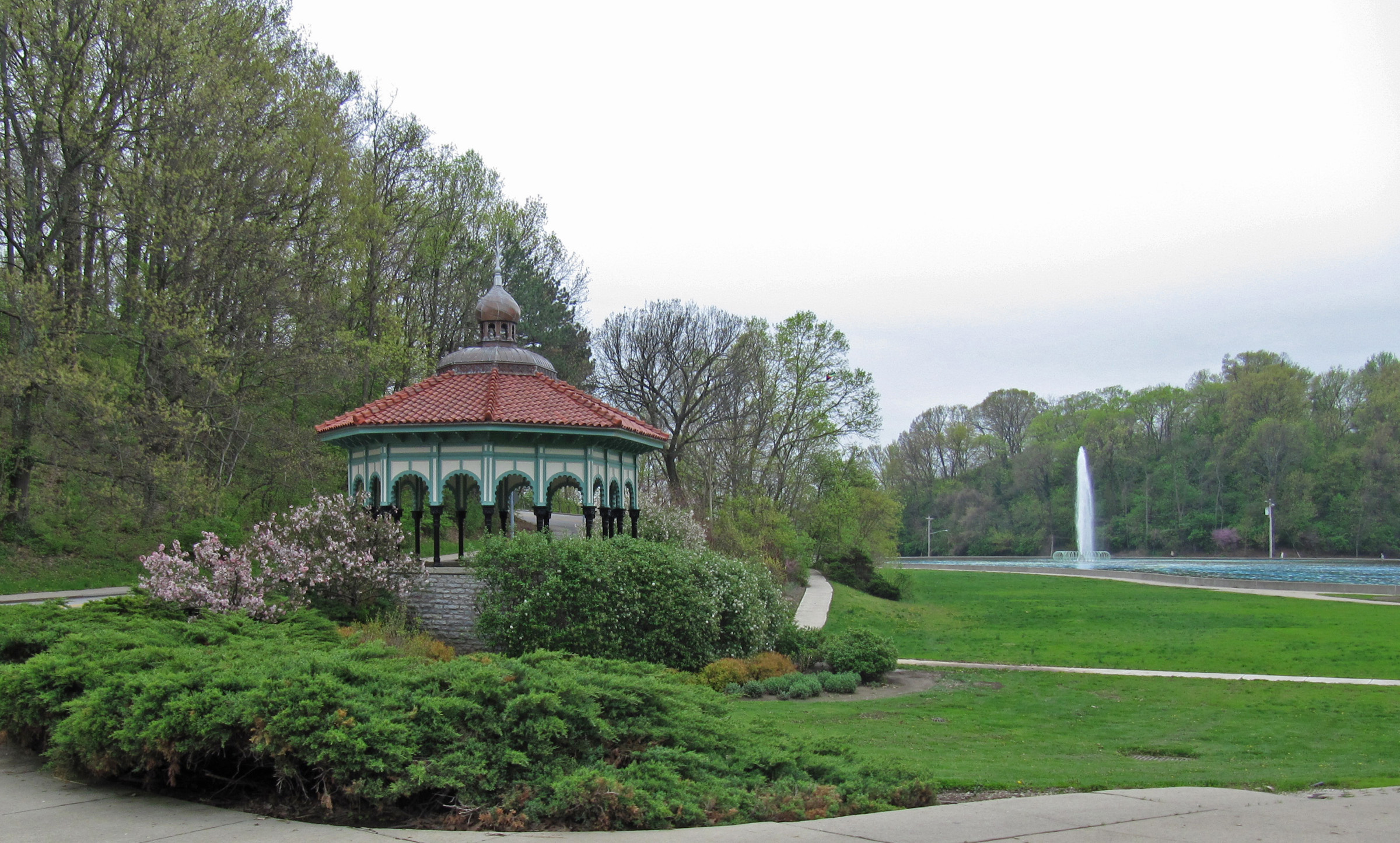 Cincinnati is one of the most picturesque cities in US owing to its architecture, mural paintings or simply the natural scenic views. There are many places where you can spend your time and money in Cincinnati and here are some suggestions for places to visit if you want to have some memorable views and photos.
Eden Park
Cincinnati is a city full of parks and Eden Park is one of the biggest parks with most facilities. It encompasses the Art Museum, Krohn conservatory, Mirror Lake, Bettman Fountain and many more noteworthy attractions. It offers great view to the Ohio river along with the Twin lakes and a footbridge. The park has gazebos, picnic areas, paths and tree groves and a 172 feet high water tower which contribute to a great fun filled day and an amazing view.
Devou Park
Behringer-Crawford Museum is an interesting place to visit, especially if you are with kids and Devou Park can be enjoyed later. It has sufficient area for the kids to play and offers beautiful view of the city irrespective of where you are in the park. It has picnic and fishing facilities, a special scenic overlook area, theatre and symphony sections, tennis court and golf course. What more can you ask for from a park?
Incline Public House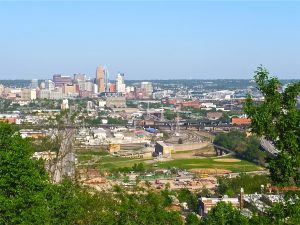 If you love food and heights, this is the place where you can have both. The city view is always spectacular from a height and there is a variety of drinks and food to choose from while you enjoy the view. They have a brick oven and serve the best pizzas, sandwiches, fresh fruit juices, alcoholic drinks from local breweries and few other cocktails and wines. The Ohio river and Cincinnati Downtown both are visible from their deck of 1400 square feet.
Carew Tower Observation Deck
Wouldn't you want to shop in a building that is also a National Historic Landmark? Yes, the Carew Tower Observation Deck is the best place in Cincinnati where you can shop to your heart's content and enjoy great views at the same place. There are 49 floors in this building that was built in 1930 and hosts more than 25 stores to shop from in addition to restaurants and souvenir shop. The observation deck has a ticket of $4 and do check the timings on the day you visit.
Purple People Bridge
When you are tired after a day of walking around Cincinnati, Purple People Bridge is the perfect place to sit down and watch the sunset from top of the Ohio river. The bridge came into existence in 1872 and got its name from the purple paint coating on it. It used to allow other vehicles earlier and became accessible only to pedestrians from 2003. It acts a s a link between two states and is one of its kinds.
It is a convenient option to simply walk across the bridge to visit Newport on the Levee, Hofbrauhaus Sawyer Point, Montgomery Inn Boathouse BB Riverboats and Cincinnati Reds games.
Overall, Cincinnati is an aesthetically pleasing city, you get to see beauty everywhere you go. Some places are so amazing that you would want to visit them again and again.