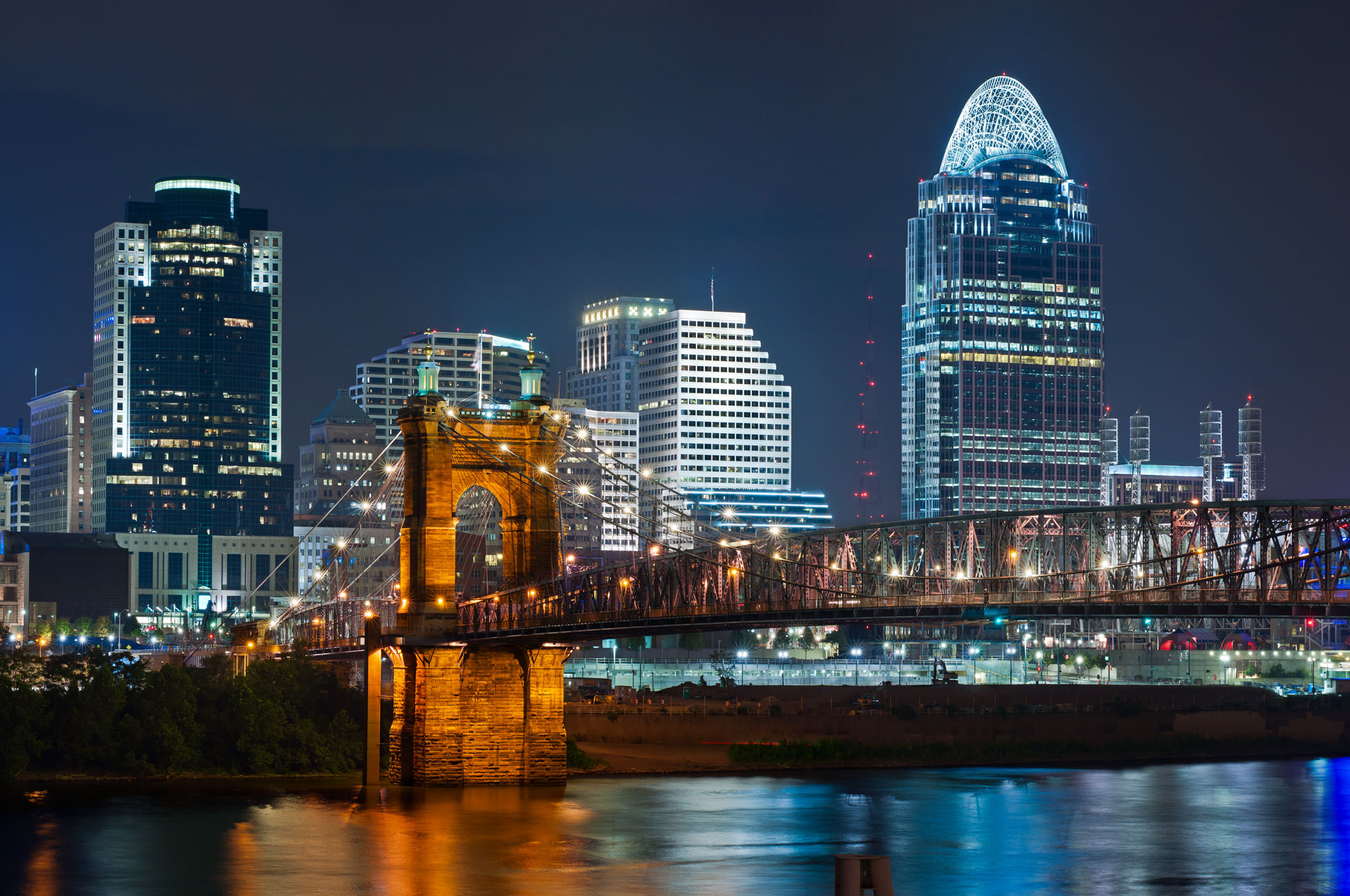 Whenever we plan a trip, travel and local transport are two very important aspects we consider. If these are not convenient, we not only spend more time but also more money in moving around. Luckily, Cincinnati is easy to get to and easy to get around in. Thanks to the infrastructure of the city, there are multiple ways to get around while you are staying there. If you chose to, you can save a good amount just by walking a bit instead of getting a cab for short distances.
Getting to Cincinnati, Ohio
Cincinnati, Ohio is well placed and hence very well connected to the rest of USA through five interstate highways and seven US highways. You can use a private car to reach Cincinnati in half a day from most of the cities. You can use Greyhound bus or a low-cost Megabus to reach Cincinnati from nearby states. If you want to use train service, use Amtrak's Cardinal Line. The train run thrice a week from NY to Chicago and stops at Cincinnati. Business, bedroom and coach seats are available as per your convenience.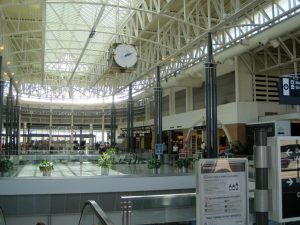 Cincinnati airport is not far away from the city and hence it is very convenient to reach Cincinnati by flight.The award-winning airport is actually located in Kentucky and is a hub for Delta Airlines and DHL courier services. It is connected to 37 other airports in the US and there are 170 daily departures. The airport has won Skytrax World Airport Award for the Best Regional Airport in North America. The connectivity is very good and you can find ample flights from your city to Cincinnati with one to two hours of flight time.
Getting Around in the Most Walkable City in Ohio
Cincinnati is the most walkable city in Ohio and you can see for yourself on the streets. Most people in Cincinnati either walk or ride a bike for daily commute as well. You can easily get a bike and will find ample space to park it, everywhere you go. There are many bike trails surrounded by nature which can be used for a pleasurable ride. You can use red bike because it has 50 outlets in Cincinnati and is very reasonable.
The city has pathways, trails and 400 sets of stairs which are called Steps of Cincinnati. Being a city of hills, steps are very convenient for pedestrians to connect to neighborhoods. Not only that, using the steps also brings out the natural beauty of the city as you get scenic views of the city from the top.  Other than this, mostly private vehicles are used even though buses are also available.
You can also use Cincinnati Bell Connector which is a steer car, metro or tank based on your convenience. Taxi service is also available for those who prefer not to walk or wait for a bus. When you plan a trip to Cincinnati, Ohio, you need not worry about the travel expenses. There are multiple inexpensive methods to travel in and around the city.  If you are fit enough to walk, climb and ride a bicycle, most of your movement is covered.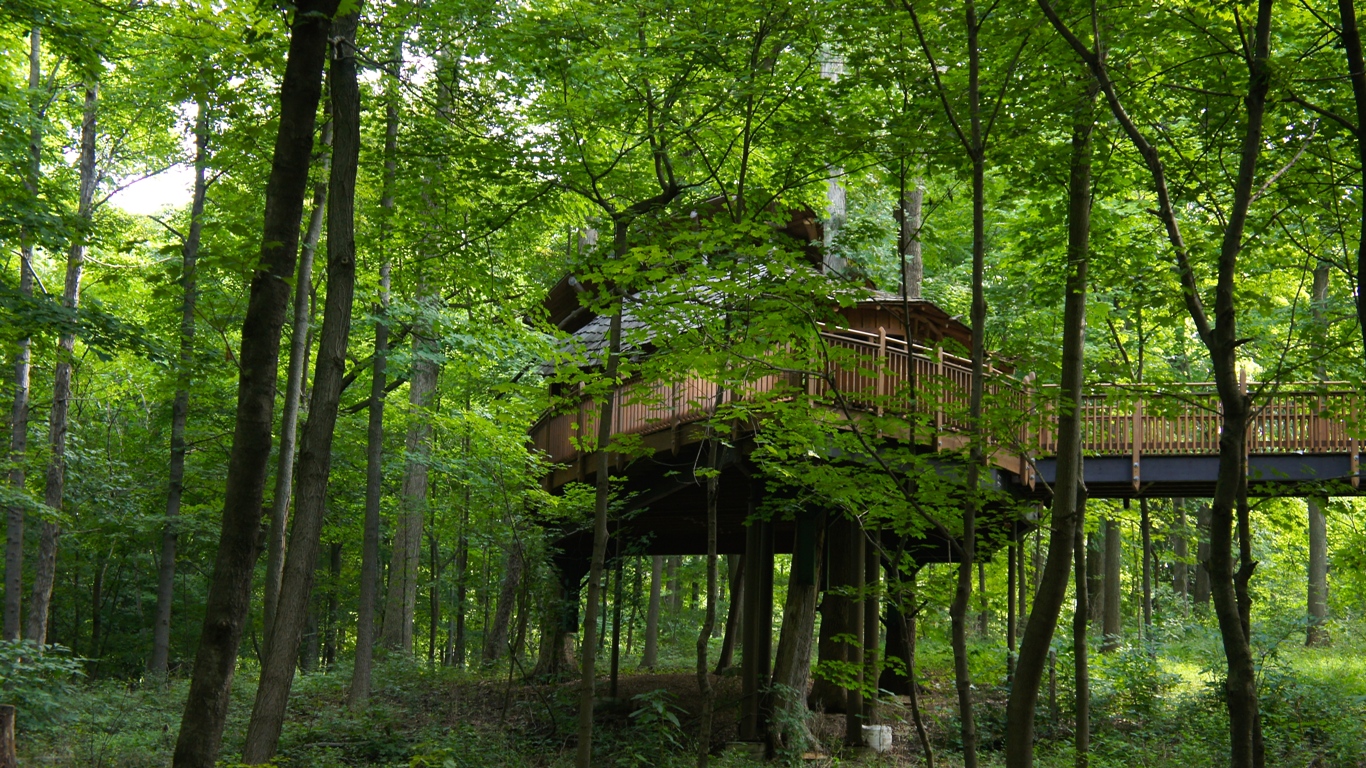 If you are craving for some sunshine, Cincinnati can be a great choice for a vacation. There are parks, biking trails and sports activities that can keep you physically occupied and even exhausted. There are a lot of options in Cincinnati to explore and have fun in open air.
Public Parks and Nature Centers
There are many public parks in Cincinnati that cover as much as 10% of the land and hence are conveniently accessible to all citizens. Mostly all parks have shelters and picnic areas, playgrounds, pathways and nature centers. Ault park is one of the premier ones with extra features and hosts July 4th celebrations, private parties and weddings etc.SmaleRiverfront parkhas enough things to do for one full day. It looks beautiful even at night.
Mt. Airy Forest is the biggest park of Cincinnati spread across 1500 acres. It has hiking and horse riding trails that stretch up to miles. It has provisions for camping, picnic, barbeque and forest lodges too. It also provides wheelchair access to its tree house and has an enclosed dog park for your pets. Mt. Airy has the most beautiful plants and trees that are blossoming with fruits and flowers. There are provisions to conduct weddings too because of its beautiful view.
There are five nature centers in Cincinnati, each with its unique offering to the flora and fauna of Cincinnati area. You can learn about plants, flowers, animals, birds, fishes and butterflies through amenities Museum, fishing lake, nature library etc. Many areas in these centers are wheel chair friendly and offer full access to students having mobility issues. Anyone having interest in nature and history of Cincinnati, can spend a lot of time in researching and educating oneself through these nature centers.
Sawyer Point Park &Yeatman's Cove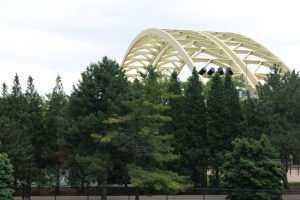 Cincinnati owes a lot to the Ohio river on whose banks it is developed. It has a flood column and there is a golden arc at the top of the flood column. There are four pairs of smokestacks along with a canal, Cincinnati arch and seven hills. A stairway is made in the form of a serpent and the source of Ohio river is at the top of these stairs.
Hiking and Bike Trails
Cincinnati is pedestrian friendly and there are enough trails for biking too. Ohio river trail is 23 miles long and connect many important places in Cincinnati. Many tourists as well as locals use bicycles for commute because it is healthy, environment-friendly and economical. Groundwork Cincinnati is a non-profit that supports biking to using any other mode of transport. Queen City-South Mill Creek Greenway Trail is mostly taken care by this organization. Little Miami Scenic Trail is 76 miles long and runs across five counties.
You can take helicopter tours of the city through Stratus Helicopters. They also offer helicopter flight lessons for those who are deeply interested.There are plenty of options for those who love baseball, football, hockey and tennis to play and watch in Cincinnati. If you love to stay outdoors, Cincinnati is a great place to be.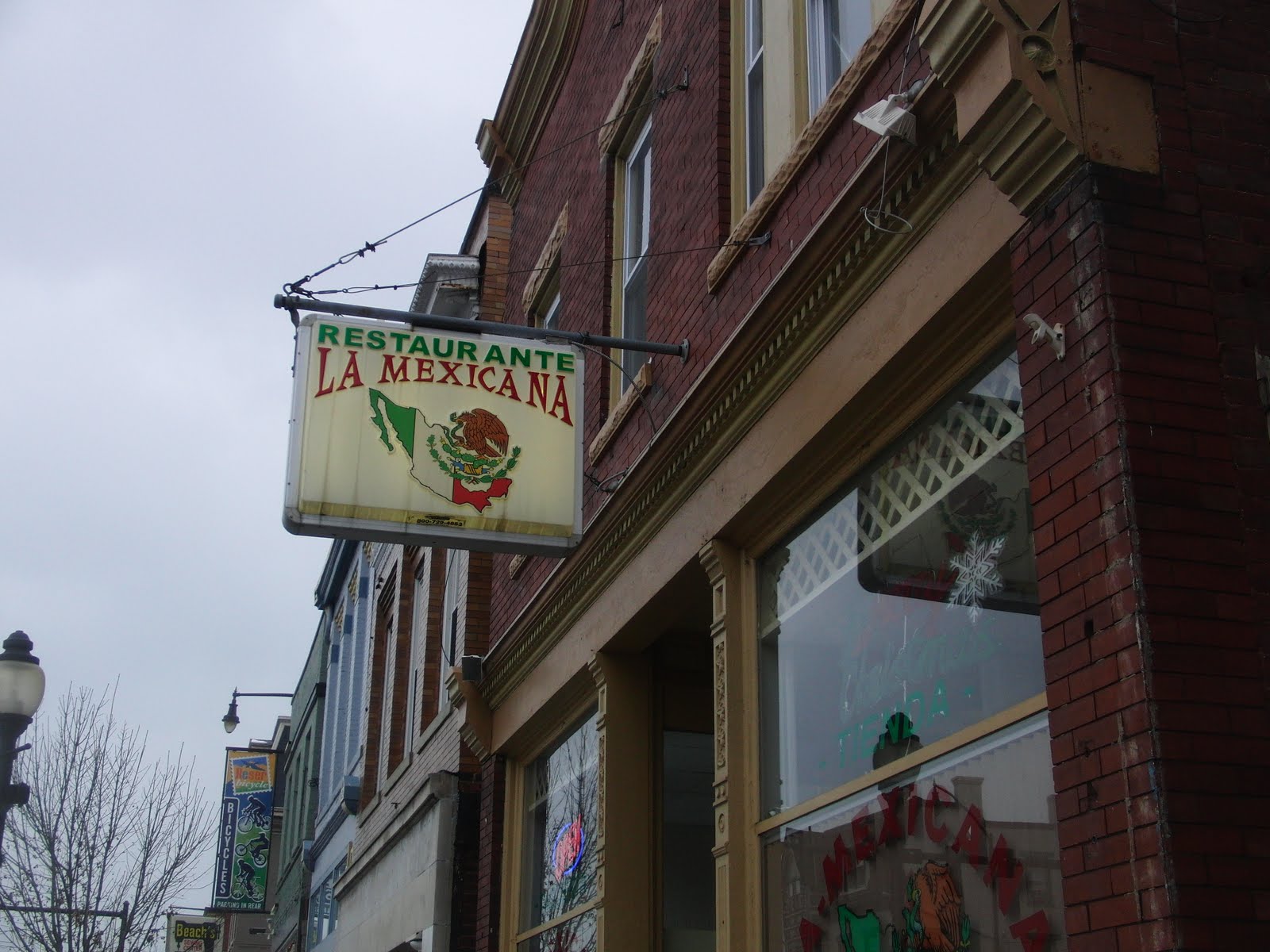 Cincinnati is a multicultural society and there are many ethnic stores in the city to prove it. You can include a trip to these stores to learn more about different cultures of the world and even exploreinternational foods. There are many joints in Cincinnati where you can try different dishes to please your taste buds but this will be a very unique experience at a much lower price.
El Porvenir Mexican Grocery
If you happen to be on the east side of Cincinnati, make sure you peep in to El Porvenir Mexican Grocery store. This place is a heaven for those with a sweet tooth offering a wide variety of Mexican pastries and piñatasthat do not fail to catch your eye. This is a perfect place for those looking for good Mexican cheese and meats already cut, seasoned and ready for preparing Mexican delicacies.
La Mexicana
Whether you love to cook or simply love to eat, La Mexicana is for you. This place is called Tristate's first real taqueria and it has been a milestone in the Mexican food scene of Cincinnati. Those living in the west side of the city can shop for groceries at the grocery store or simply enjoy a hearty Mexican meal at the attached restaurant.
Marina's Deli
Moving towards eastern Europe, a huge variety of European items have been served in Cincinnati by Marina and Pavel Davidovich since more than 12 years. The store located in Symmes Township is the largest of its kind in the three states. Be it wine, cheese, desserts, rye bread, sausages, salamis, pelmeni and perogies – you can have them all right there in Cincinnati. This Deli also has Russian newspapers and dvds.
Dean's Mediterranean Imports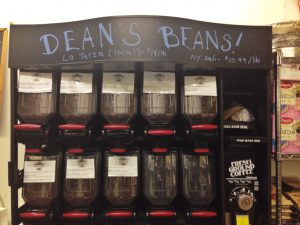 A trip to Findlay Market is incomplete without visiting Dean's. If you don't mind a little crowd on a weekend morning, this place will give you all you need. It not only has homemade hummus and tabouli but also keeps at least 15 different types of olives for you to choose from. Grains and nuts are also available at this store along with tea, coffee, pepper and a variety of olive oils to fit every pocket. Cheese, breads and yogurts can be found in the back refrigerated section of the store.
Saigon Market
If Asian spices and beauty products interest you, Saigon market is the place to find them. Imported from east Asian countries, these products are available for very cheap. The store is running from 1976 and is owned by a single family. It sources Asian utensils and few ready to use curry pastes, fresh ginger root, basil, garlic, rice and noodles.
Deep's Indian Store
This market is full of Indian staples, spices, pre-cooked meals and Bollywood DVDs.  Ready to eat snacks like Naan and Samosa are a must try for a mix of flavors in your mouth. Other things to shop for are teas, incense and Indian traditional dress- Sari. With the famous Indian restaurant-Amol in its vicinity, there are enough reasons to get inspired and learn more about Indian cooking.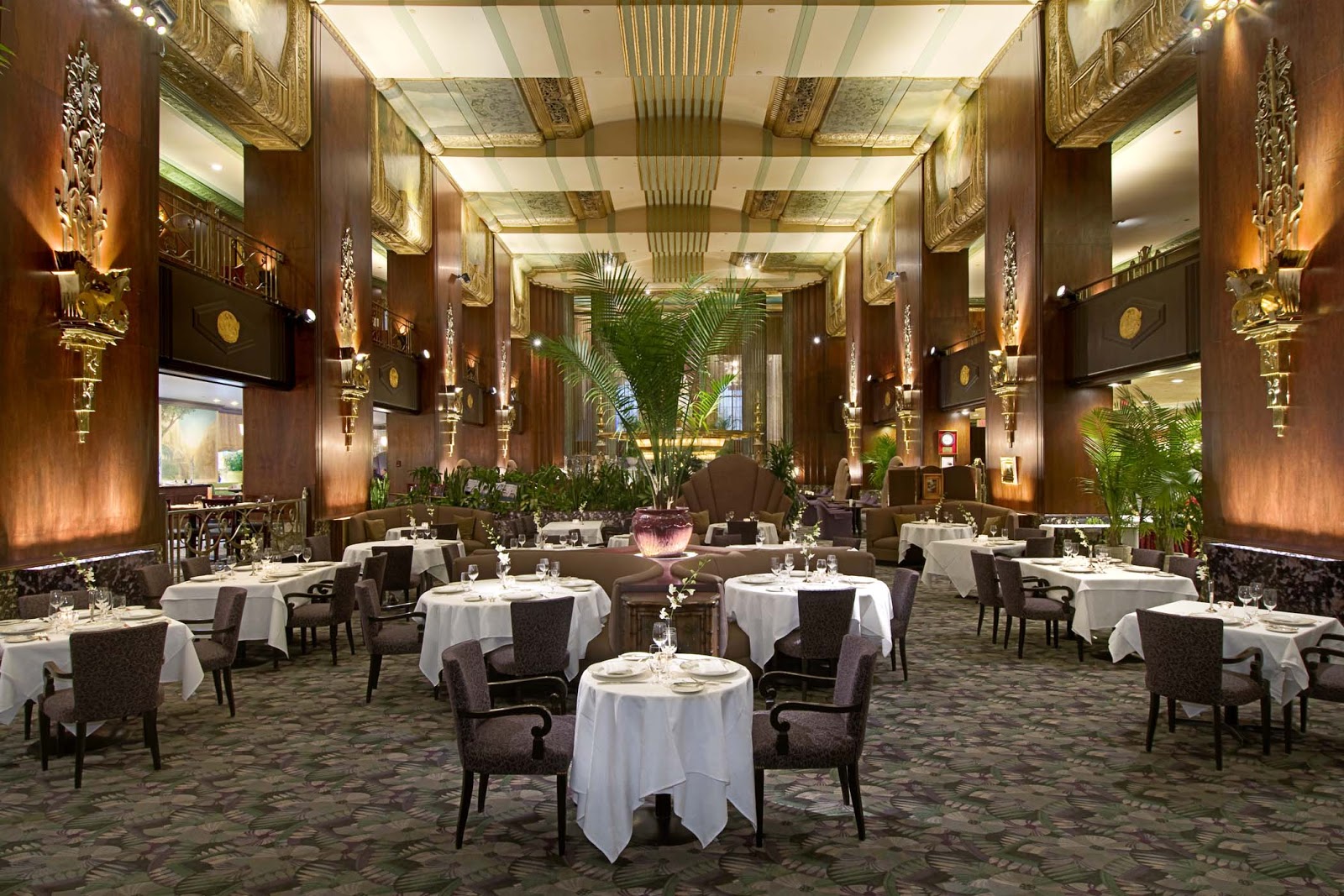 If you are visiting Cincinnati, Ohio, you must know that it serves some of the world's best dishes that are not available anywhere else in this world.Here are some irreplaceable, must-try food items from Cincinnati and where to find them.
Hudepohl Lager at Arnold's Bar & Grill
Established in 1861, Arnold's is a straightforward place to get beer, liquor and classic American food. On most nights, there is live music playing in the courtyard to uplift your mood. This place was once an apartment and an old bath tub is prominently placed in the bar to remind you of that. If you prefer your drink in peace, then drop-in during day-time and you would love the ambience. Anyone who visits must try Hudepohl lager because the famousHudepohl Brewing Company is based in Cincinnati, Ohio. Another must-try dish from Arnold's is Blueberry chicken which is unique in its own ways.
Three-Way at Skyline Chili
One can't leave Cincinnati, Ohio without having its special Chili that smells of nutmeg, chocolate and cinnamon. The best place to enjoy Cincinnati special chili is Skyline Chili in Clifton Gaslight District. Since, it is a chain and is available at many other locations, this one has most recommendations. As you enter admiring the Rookwood Pottery sign and can admire the Dutch Colonial architecture while you wait to be served. It has such wonderful ambience and it is open till 4am.The must-try dish here is 'Three-Way'chili with heaps of spaghetti, chili and cheddar cheese. As you walk out, don't miss the Peppermint Patties available at the register.
Several delicacies at Findlay Market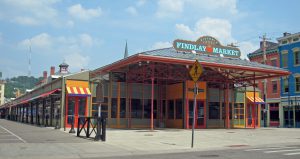 Cincinnati has a German as well as African-American heritage and Findlay market is the best place to witness real Cincinnati. This market was established in 1855 in Over-The-Rhine and has stands owned by families and are managed generation after generation since then. As you move past the very German meat counters, look for local Christian Moerlein ale or check out English muffin at Blue Bakery. During the warmer months, farmers from nearby states gather at this public market on weekends to sell fresh produce. You must not miss Eli's BBQ, that sells the best pork sandwiches at very reasonable prices.
Glamourous Dinner at Orchids, Palm Court
If you like to have it grand, Orchids at Palm Court is a place you can't miss. It might burn a hole in your pocket, but it will be worth it. Its French Art Deco architecture creates a rich and glamourous ambience, this will be a dinner you might remember for years to come. Be it the bone china, the murals on the ceiling, the rosewood walls or the metalwork, it adds to the richness of the place. You can order New Zealand venison and choose from a wide variety of mouthwatering desserts.
Malt at UDF
This is another one of the low-cost but unique must-try options in Cincinnati, Ohio. There is no dearth of ice-cream parlors in Cincinnati, but United Dairy Farmers (UDF) have their own variety. If you are looking for something old style, less processed and awesomely tasty, visit any of the UDF outlets (The one at Mount Adams has the best view)
There is a lot more to explore in Cincinnati owing to its German roots. Wish all foodies reading this good luck to find their way to the tastiest foods in Cincinnati.