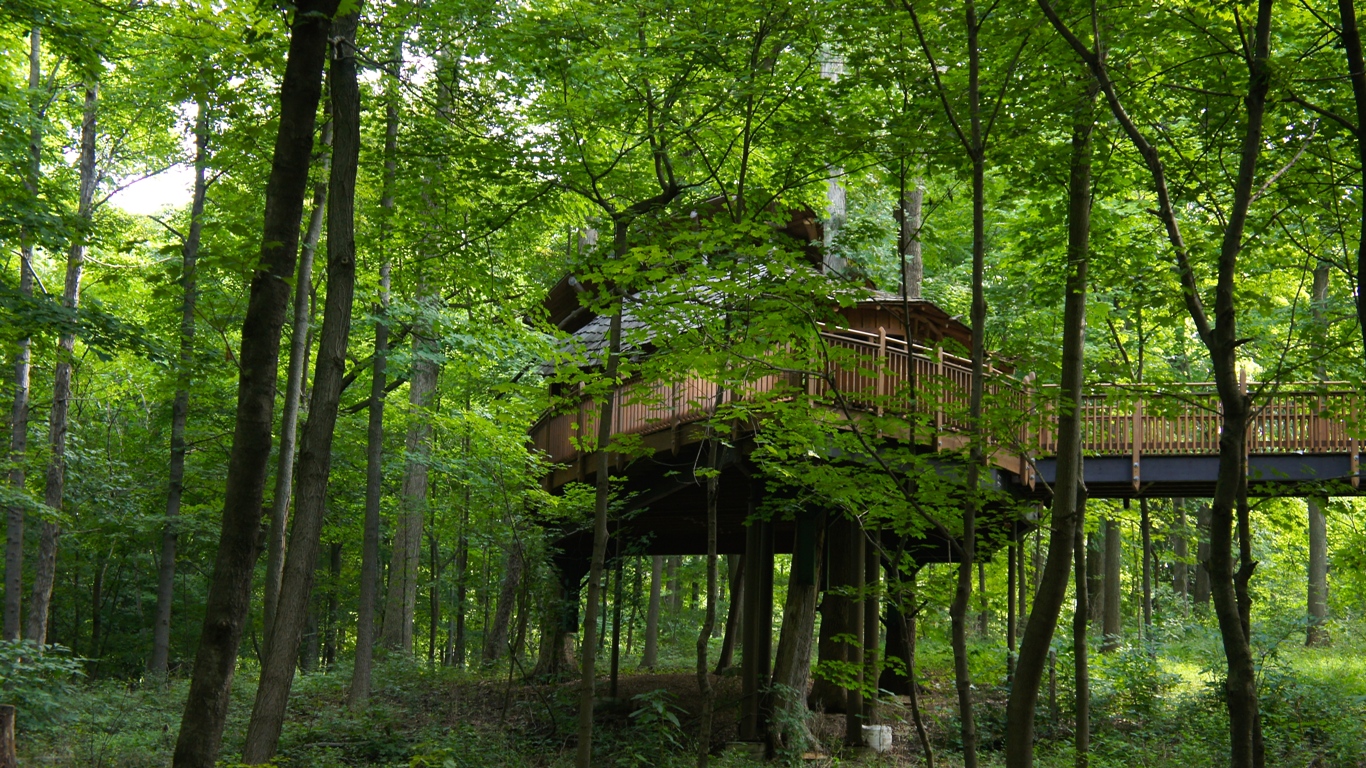 Get to Cincinnati, Get Outdoors
If you are craving for some sunshine, Cincinnati can be a great choice for a vacation. There are parks, biking trails and sports activities that can keep you physically occupied and even exhausted. There are a lot of options in Cincinnati to explore and have fun in open air.
Public Parks and Nature Centers
There are many public parks in Cincinnati that cover as much as 10% of the land and hence are conveniently accessible to all citizens. Mostly all parks have shelters and picnic areas, playgrounds, pathways and nature centers. Ault park is one of the premier ones with extra features and hosts July 4th celebrations, private parties and weddings etc.SmaleRiverfront parkhas enough things to do for one full day. It looks beautiful even at night.
Mt. Airy Forest is the biggest park of Cincinnati spread across 1500 acres. It has hiking and horse riding trails that stretch up to miles. It has provisions for camping, picnic, barbeque and forest lodges too. It also provides wheelchair access to its tree house and has an enclosed dog park for your pets. Mt. Airy has the most beautiful plants and trees that are blossoming with fruits and flowers. There are provisions to conduct weddings too because of its beautiful view.
There are five nature centers in Cincinnati, each with its unique offering to the flora and fauna of Cincinnati area. You can learn about plants, flowers, animals, birds, fishes and butterflies through amenities Museum, fishing lake, nature library etc. Many areas in these centers are wheel chair friendly and offer full access to students having mobility issues. Anyone having interest in nature and history of Cincinnati, can spend a lot of time in researching and educating oneself through these nature centers.
Sawyer Point Park &Yeatman's Cove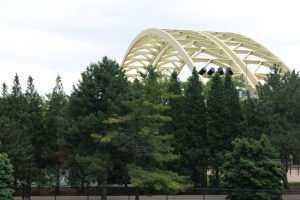 Cincinnati owes a lot to the Ohio river on whose banks it is developed. It has a flood column and there is a golden arc at the top of the flood column. There are four pairs of smokestacks along with a canal, Cincinnati arch and seven hills. A stairway is made in the form of a serpent and the source of Ohio river is at the top of these stairs.
Hiking and Bike Trails
Cincinnati is pedestrian friendly and there are enough trails for biking too. Ohio river trail is 23 miles long and connect many important places in Cincinnati. Many tourists as well as locals use bicycles for commute because it is healthy, environment-friendly and economical. Groundwork Cincinnati is a non-profit that supports biking to using any other mode of transport. Queen City-South Mill Creek Greenway Trail is mostly taken care by this organization. Little Miami Scenic Trail is 76 miles long and runs across five counties.
You can take helicopter tours of the city through Stratus Helicopters. They also offer helicopter flight lessons for those who are deeply interested.There are plenty of options for those who love baseball, football, hockey and tennis to play and watch in Cincinnati. If you love to stay outdoors, Cincinnati is a great place to be.