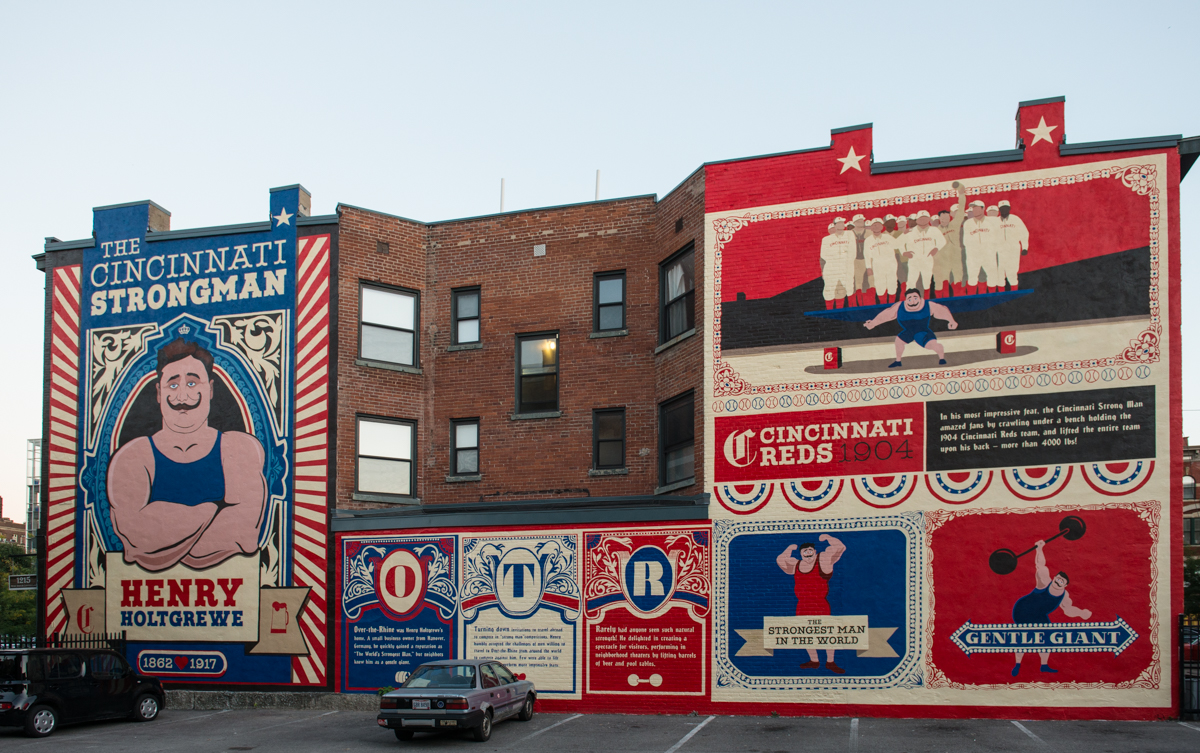 Cincinnati Murals and Lighting – A Treat for Your Eyes
Cincinnati has a rich cultural heritage and it is depicted in mural paintings all over the city.  Winter is a great time to visit Cincinnati because the city lights up beautifully during Christmas holidays. Though there are more than 100 places where murals are done to make the place look aesthetically appealing, there are some places that one must visit if in Cincinnati, Ohio. You can easily walk past these murals without any help and ArtWorks Cincinnati also offers two guided tours to support.
Near Kroger supermarket headquarters, fresh harvest is drawn which seems to fall out of the wall demonstrating excellent dramatic effects of lighting.
Another one at walnut street shows residents looking down from their windows exclaiming 'What's going on'
In Over-The-Rhine neighborhood, famous politicianMr. Jim Tarbell is drawn welcoming everyone to Cincinnati by tippinghis hat
Depicting the importance of conservation of species, Martha the Last Passenger Pigeon is drawn flying over the Cincinnati zoo. This is not an original painting but is reproduced form of a painting by by John A. Ruthven.
Charley Harper's Homecoming Blue Birds at court street is very popular
The Singing Mural at Central Parkway is an indication of the rich arts and musical history of Cincinnati
Close to the Great American Ball Park, The Cobbler's Apprentice by Frank Duveneck is drawn holding a baseball bat
Other murals to look out for are – Tom Wesselmann Still Life, Cincinnati's Table on the wall of famous Jean-Robert's Table restaurant and Ice Cream Daydream that stands out and makes your mouth water instantly.
Cincinnati loves lights and there are innumerable places where you can enjoy light festivals and decorations. Here are a few noteworthy places to visit for watching lights without spending a lot of money on the entertainment. Most options do not require you to leave the comfort of your vehicle which makes it a very suitable choice on a cold winter night.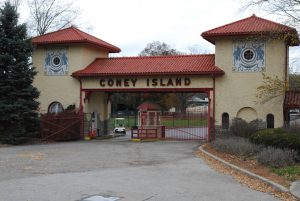 Coney Island offers a 2-mile ride that you can enjoy from the warmth of your own car. The lights are in sync with your choice of holiday music and the display is available from November 11, 2016 to January 1, 2017. Similar drive through display is available at Sharon Woods from November 18, 2016 to January 2, 2017. While Coney Island displays trees, canes and other objects, Sharon Woods is more Christmas character themed with animals, Santa and his elves.Pyramid Hill Sculpture Park & Museum is flooded with lights and lasers from November 18, 2016 to January 3, 2017. Other places you can visit are Cincinnati Zoo and Newport on the Levee for a variety of light displays.
Fountain square is a picturesque site and Macy's downtown dazzle on Saturdays makes it even more interesting place to visit. There are fireworks and lighting effects along with local music performances. Available only from November 26 to December 10, 2016. Creation Museum runs a Christmas special star planetarium show during this time from December 16th to December 30th, 2016.