About Me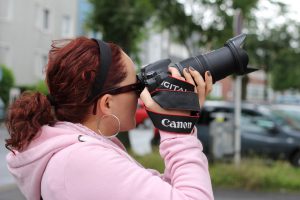 Hey there! If you are wondering, if Cincinnati is the place to go, please take a while for a quick "rollercoaster" by reading about its attractions below. Cincinnati, originally Losantiville ( meaning "opposite of the mouth of the river"), is a city beautifully placed by the Ohio river in the south-west side of the Ohio state in the U.S.A. and it has much to offer to its visitors.
If you are hungry for a good breakfast, it is always a good idea to visit Sugar N' Spice, a place with tradition, that lasted for more than 70 years and not without a good reasons.
If you already read The Cincinnati Enquirer, the noon has become a past or you simply want to eat something tasty, you should definitely go to the Findlay Market, Jungle Jim's International Market. If you like chilli, try Price Hill Chili, Skyline or Gold Star. Gourment pizza is Dewey's domain and you can taste wide variety of grilled cheese at Tom + Chee.For the desserts it is always a good idea to go to the Greater's – best ice cream in The Queen City.
For those, who like beer it is good to know that Oktoberfest Zinzinnati takes place in Cinci and that there are various local breweries like Christian Moerlein, Hudepohl and Carmel Brewing Company. You can also take one of Cincinnati's Original Brewery Tours into the underground places of the breweries.
There are many pubs in Cinci, open with all their goods, among more known are the Nicholson's Tavern & Pub, Molly Malone's Irish Pub & Restaurant and Taft's Ale House.
If you like Halloween, visit Cinci with your best outfit for the Run Like Hell event – the massive Halloween event, after which you may count on a good after party.
The sports events play important role in Cinci. The opening day for the Cincinnati Reds plays important role in the city's culture. You can also come to see the ATP/WTA tennis tournament, Kentucky Speedway, Cincinnati Roller Girls, Bengals and Cyclones.
Cincinnati Art Museum is one of the oldest art museums in the U.S.A. (founded in 1881). Just to name few cultural locations: Cincinnati Opera placed in Cincinnati Music Hall, Aronoff Center, Cincinnati Symphony Orchestra and, last but not least, Cincinnati Museum Center.
If you would like some more cultural experiences then it is good to know that there is Playhouse in the Park theatre, located in Eden Park, comprising Robert S. Marx Theatre and Thompson Shelterhouse. There is also the Esquire Theatre, where you can see the latest independent features or midnight showings.Fans of The Ides of March, Traffic and Rain Man movies will recognize various places of Cinci, a place that had Jerry Springer as its mayor.
After reading all the above you see that Cincinnati has much to offer. If you got interested, then if you get close to Ohio, come visit Cinci and enjoy.